This is the perfect time to join a music class. A totally new session of classes begin the week of January 27th. If you are unsure which class would be best for your child, call me,
631-324-9648. Leave a message with your name and the age of your child and I will return your call.

There are ongoing Winter/spring classes going on now until Memorial Day. Call 631-324-9648 to find out if you can join in any of the programs.

Also the Summer Schedule is now ready for registration! Join Now!


All classes at the studio are taught by Ellen Johansen..Ellen Johansen, pianist and highly trained early childhood music and movement instructor, has taught Musikgarten music classes for over 25 years. All classes are taught in her music studio in East Hampton Village, New York.
The music studio is a light filled, air conditioned, and conveniently located space...a special place where children and their families fall in love with music.

"We tried that other music class in town and came back because we find your classes intellectually stimulating."
- Parent enrolling in a Toddler Music Program

"Is Today Music Day?"
-a daily question from many of my enthusiastic toddlers!



We all enjoyed your program so much! What is truly amazing, is the fact that they all walked into the class

and didn't know one thing about music. And look at them now. You did an amazing job!




- Parent of a child finishing Book 4 of Music Makers at the Keyboard
"Lillette woke up and twirled around singing "the north wind doth blow and we shall have snow and what will the robin do then? He'll keep himself warm inside of the barn and he'll hide himself under his wing. Poor thing. " I almost died from the cuteness. Thanks for giving her this gift. "
Mother of a Three Year Old Enrolled in Cycle of Seasons

From a mother of a piano student studying with Ellen Johansen:
Hi Ms Ellen,
I heard my son play the First Noel this morning. What a total change from a boring just reading notes play he did before your piano lesson with him. So beautiful with all the dynamics. My spirit just lifted and brought me memories.(we use to sing this in church when I was a little girl) Isn't that amazing!? A simple music can changed your mood and can take you back in time. God is so good, for giving us the gift of music.Just want to let you know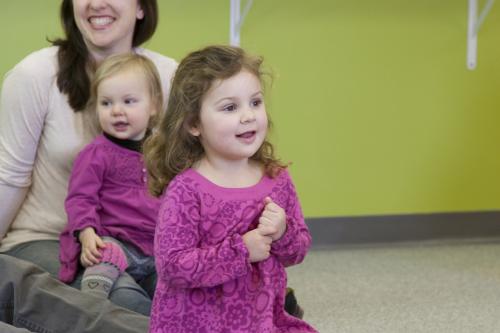 If you have questions or would like to be contacted to find out more about which program is best for your child, fill in the registration form below. If you wish to register for a specific program, go to my registration page.