Class Descriptions

Play is a wonderful way for baby and the family to play together. Musical play activities provide caregivers with opportunities to help baby develop physically, emotionally,, socially and intellectually. These intimate, interactive activities anticipate and support signs of development as they ocur daily, in an environment of trust and security. In Class we will rock, bounce, dance, sway, and play with simple musical instruments and create an environment perfect for a baby. At the same time, the caregiver has the chance to learn wonderful new musical activities that can be shared throughout the rest of the week.




We meet in a climate controlled indoor music space with carpeted floors.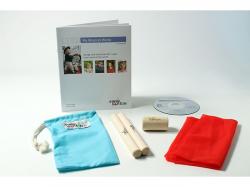 Home material includes music in a CD or digital Download format, a parent booklet and a special set of classroom instruments used only by your child (Their own set of sticks, their own rattle and a lovely scarf in a cloth bag). You can take this home weekly or leave in the studio and take home at the last class.


| | |
| --- | --- |
| Tuition: | $400/full program (10 classes) or $45 per class |
| Materials: | $36.50 |
| Total: | includes total classes signed up for and home material |
---
All Together Now this Summer!
Mixed Ages: birth to age 4
For families with more than one child
Nursery Rhymes + Music = Fun for Siblings and Parents
Musikgarten has captured the magic of nursery Rhymes in its program called Twist and Turn.
â—‹The delightful language and the movement response it evokes, speak to the most active children as they explore walking, jumping, twisting, and turning…
"Oliver Twist, you can't do this"
â—‹The rhyming words and playful rhythms help children to quickly catch on to the verses, allowing them to participate fully…
"Dr. Foster went to Gloucester"
â—‹The tales told by the nursery rhymes and song material encourage the older children as they are developing language skills and challenge them to use their imaginations in new ways. The rhymes and songs are just as appealing to the younger children in the room, whether it is a toddler enjoying the movement, or instrumental play or the infant who is simply enjoying the sound of the music and the rhythm of the words as s/he bonds with his/her mother.
Families will receive
• A comprehensive family packet with a lively CD
• A companion book
• A pair of "grooved" rhythm sticks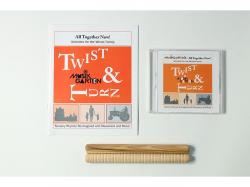 | | |
| --- | --- |
| Tuition: | $400/program or $45 per class |
| Materials: | $35 |
| Total: | includes total classes signed up for and home material |
---
NATURE + MUSIC = SUMMER FUN for your 2 or 3 year old and for the WHOLE FAMILY!
Introduce your child(ren) to the many sounds and movements of nature!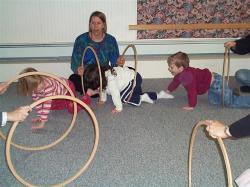 Move and Sing with Your Animal Friends. Each class will focus on:
• Creepers and Crawlers
• Jumpers and Hoppers
• Buzzers and Singers
• Swimmers and Leapers
Dance and Play Instruments Together!
Enjoy With an Instrument Discovery Time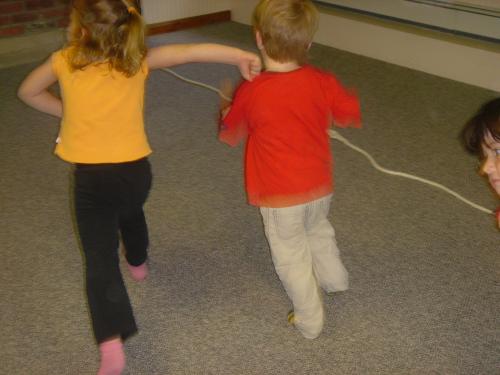 Family Activities and Materials:
Outstanding Musikgarten CD and digital downloadable music for the whole family!
Pair of natural wood sand blocks, a new addition to your instrument collection
Family Booklet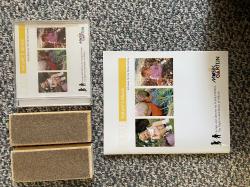 | | |
| --- | --- |
| Tuition: | $400/program or $45 per class |
| Materials: | $ 36.50 |
| Total: | includes total classes and home material |
---