Coming this Summer 2021
Outdoor Toddler music classes
Bridgehampton and East Hampton locations
Register Now

Just Added:
Summer Toddler Music Class:
Playing Outdoors
through July and August
Locations
(Complete Address provided after Registration and full payment):
Tuesdays
- West Dune Lane, East Hampton is full (call to be placed on waiting list)
Wednesdays
-
Norris Lane
,
Bridgehampton 9:30 - 10:15
Thursdays
- The Crossways, East Hampton 9:00 - 9:456
Cost:
$400 - includes all 8 sessions, Home Material and personal set of music Instruments to be used during class.
Note: No Refunds, No switching days and no Pro-rating available - cancellation due to weather , may be moved to an covered space or indoor if available or will be made up with an online class. This make up online session will be recorded.
This summer's toddler music program is going to be a wonderful part of your Hampton's Summer. The theme for our toddler classes is "Going Outdoors" and it is part of the Musikgarten curriculum which fosters the musical, intellectual, social-emotional, and physical development of young children through appropriate Music and Movement activities. Each class session is a unique musical experience! We will be tapping, clapping, dancing, rocking and playing musical instruments on a fresh summer lawn separate family groups. The instructor, Ellen Johansen, will be guiding this weekly music class. I hope you will include this wonderful experience to your weekly Hamptons Summer.
General Information: At the Ellen Johansen Music Studio all early childhood music and movement classes and piano instruction are taught by Ellen Johansen..Ellen Johansen is an early childhood music and movement instructor and an advanced piano teacher. She has taught music to families on the East End for over 30 years. This coming Fall she hopes to resume in person classes for all ages of children including:
Babies classes
Toddler classes
Pre-School classes
Kindergarten and First Grade Pre-piano classes
Introduction to the Piano Classes
Music Makers at the Keyboard Classes
Graduates of Music makers at the Keyboard Classes
Private piano instruction fro Music Makers Graduates ages 10 and up
Adult Piano Instruction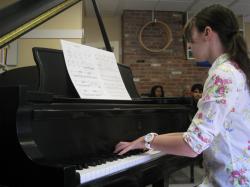 Mrs. Johansen owns and maintains a full piano studio in East Hampton Village, New York. During covid ,the studio was completely online. As spring of 2021 brings new hope, the studio is slowly opening for inperson private instruction. This summer toddler music classes are being offered in the select homes in Bridgehampton and in East Hampton. The music studio in East Hampton will be welcoming more programs this fall, mostly small group Piano classes and private piano instruction. The studio is continuing to offer online music classes and Private piano instruction. There is a possibility a public space will become available in the Fall to accomodate Early childhood music and movement classes in the East Hampton area. Stay tuned for more details!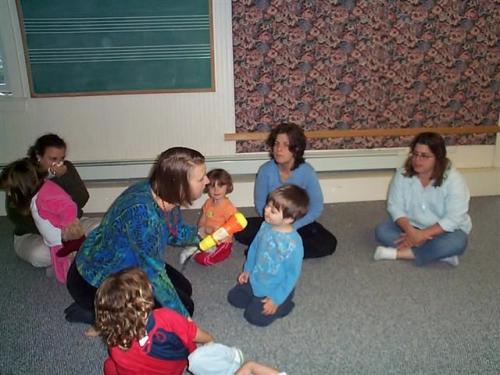 I hope you will join us as the studio slowly reopens to happy music making and music development.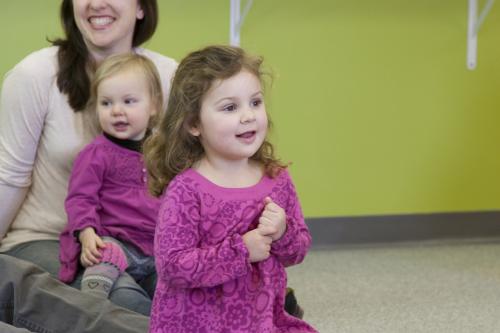 "We tried that other music class in town and came back because we find your classes intellectually stimulating."
- Parent enrolling in a Toddler Music Program

"Is Today Music Day?"
-a daily question from many of my enthusiastic toddlers!



We all enjoyed your program so much! What is truly amazing, is the fact that they all walked into the class

and didn't know one thing about music. And look at them now. You did an amazing job!




- Parent of a child finishing Book 4 of Music Makers at the Keyboard



"Lillette woke up and twirled around singing "the north wind doth blow and we shall have snow and what will the robin do then? He'll keep himself warm inside of the barn and he'll hide himself under his wing. Poor thing. " I almost died from the cuteness. Thanks for giving her this gift. "
Mother of a Three Year Old Enrolled in Cycle of Seasons

From a mother of a piano student studying with Ellen Johansen:


Hi Ms Ellen,




I heard my son play the First Noel this morning. What a total change from a boring just reading notes play he did before your piano lesson with him. So beautiful with all the dynamics. My spirit just lifted and brought me memories.(we use to sing this in church when I was a little girl) Isn't that amazing!? A simple music can changed your mood and can take you back in time. God is so good, for giving us the gift of music.Just want to let you know